2PM Advisory, August 30th - Extremely Dangerous Hurricane Dorian Poses a Significant Threat to Florida
August 30, 2019
[2:00 PM, Fri., Aug 30, 2019] Here are the latest updates on Hurricane Dorian from the National Hurricane Center -
1. A slower west-northwestward to westward motion should begin tonight and continue into early next week.  
2. On this track, the core of Dorian should be near the Florida peninsula late Monday.
3. Maximum sustained winds have increased to near 115 mph with higher gusts. Dorian is a category 3 hurricane on the Saffir-Simpson Hurricane Wind Scale.
4. Additional strengthening is forecast, and Dorian is anticipated to remain an extremely dangerous major hurricane.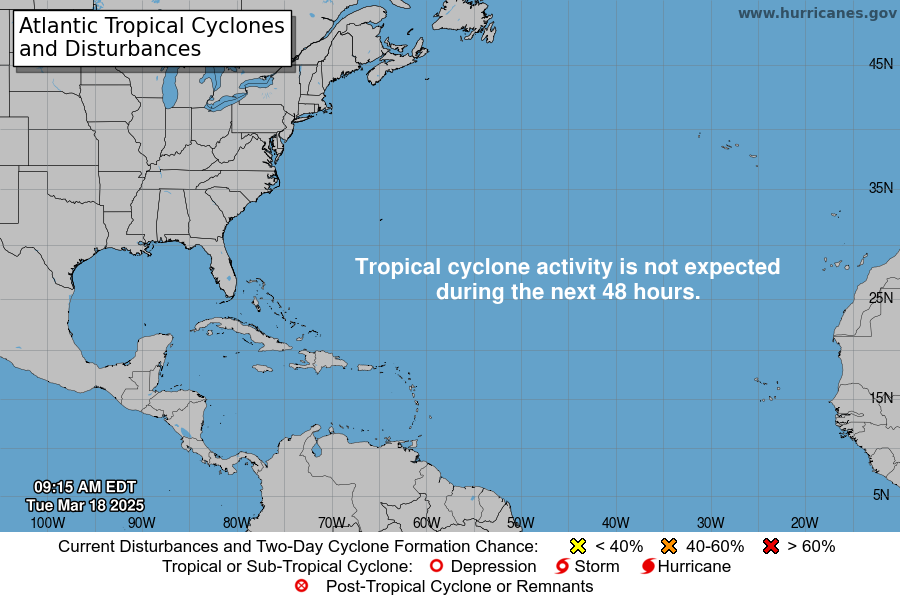 --


Next complete advisory at 5:00 PM.
Brought to you by: BNT Services, protecting you with PGT Impact Windows and Doors.
Download the LOCAL 10 Hurricane Survival Guide and see the latest news HERE.